One of my favorite books is the Illustrated Man. I have spent hours with that book through multiple readings, each time, discovering something new in the stories. It's funny how years can change your perspective.
I was on a hike in the hills in Northern Marin last week and stumbled upon, what I determined to be, a "Storytelling Tree". I could picture myself beneath that tree, reading, writing stories, exchanging stories with my friends, kind of like the Illustrated Man did.
That's what I'd like you to do with this month's story. Look at the pictures, imagine yourself there… and write a story: "I sat beneath the Storytelling Tree…". No limit or word count. Write what you see, write what you imagine.
The Illustrated Man by Ray Bradbury (read the prologue to watch as "The first Illustration quivered and came to life…").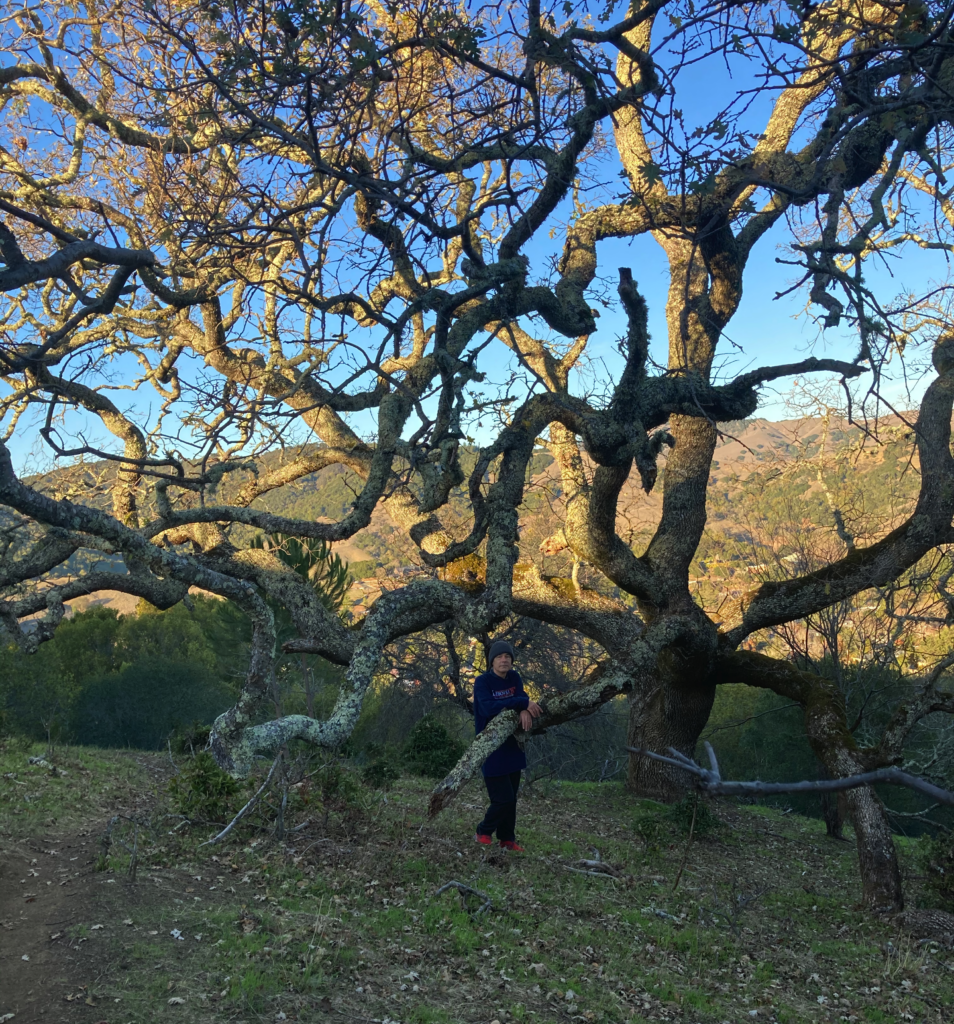 (This month's contributions are now closed.)